An ongoing journey from Keokradong – Dhaka – USA – Australia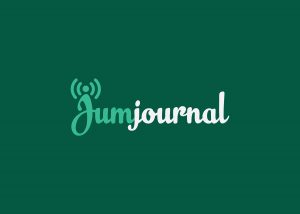 I always try to hide sometime that I hate, but I also try to disclose it for some people whom I love.
Before 2003, I used to consider life nothing but something full of darkness, frustration, stress, and depression.
I have now experienced that life means something; a web of complex, a challenge, learning and observing the colorful diversity of the world closely from different perspectives, showing respect to the various opinions and views of diverse human beings and leaving something positive behind for the upcoming generation of our peace-loving people.
I have a very colorful story which simultaneously offers me sadness, dishonor, happiness, and joy.
A question that arises often in my mind – "Is that the life what I pray for something different?"
I have no answer to this question; don't even know when I will be able to find this answer. I will be tracking it down forever, I believe.
It is an inconvenient truth for me that I don't know when I was born; never have the chance to celebrate my birthday.
I fell quite ashamed when some of my friends ask me about my birthday because I just don't know.
One day I felt like celebrating my birthday and ask my lovely parents when my birthday was, but they could not tell me.
They just told me that I was born sometime at the end of March in 1978. Surprisingly, some readers might think how it is possible!!!!
However, it is a very simple answer because it is not possible for those who never believe that the earth moves around the sun.
My parents are one of them who never imagine the sun does not move around the earth. So, never ask me when I was born. It would be embarrassing to me!!
The place we live in is adjacent to the Keokradong Mountain and Bogalake which is one of the most remote areas in Bandarban district.
My parents are just Jumias (siedden cultivators) and hardly speak Marma language (Marma language is considered as a common language in Bandarban district by the fact that the different Indigenous people use this language to communicate between them) let alone Bengali language.
The society I came from is such a society where there is no school, no written language, no transport, no electricity, no phone and no internet.
People used to enjoy hunting animals and birds, fishing, singing songs in deep jungles with no sorrows; and congregate in the evening with face-full of smiles and joys.
I still remember the days my father and I hunted deer and monkeys and sang victorious songs just before entering the entrance of our village which indicates that we caught something to enjoy together and hearing those songs villagers came to receive us with 3-4 bottles of homemade wine.
It was very enjoyable life, indeed! I also still remember the embarrassing day I was crying just for a small Bengali to English dictionary, which price was only TK 70.
I asked my beloved mother to buy that dictionary, but she told me she hadn't enough money.
There are lots of unforgettable memories that still touch the deepest part of my heart. Therefore, I will remember those forever.
I was detached from this simple life since 12 years. My father sent me to school in Ruma, Bandarban where there was no relatives or native speakers around me.
My parents often used to argue a lot over sending me away from home.
On the other hand, my father used to be yelled by my grandfather because I was his only grandchild whom he loved most; but I was then far away from him.
My grandfather was worried about me, the only reason was, I was living such a place where there were no native speakers, and I couldn't speak any alternative languages to communicate with people but native language.
It was definitely a nightmare for me to live with some people whose language and culture I knew nothing about.
My school life began with uncertainty since then. The name of my school was 'Ruma Tribal Residential School' which is located in Bandarban. (I prefer Indigenous to Tribal due to the contentious interpretation of Bengali language as I consider the term is disrespectful).
This is an only free school as sponsored by UNICEF, but now sponsored by CHTBD (Chittagong Hill Tract Development Board).
Students from eight different Indigenous communities have access to study at the school under a certain principle. So, studying at the school I gradually learned three other languages: Marma, Bawm and Tripura besides my native language 'Khumi'.
It was extremely hard for me to cope with that environment! Later on, I learned broken Bengali after 6/7 years studying at the school; however, I had no clue about English although we were taught at school.
I passed my SSC in 1998. there was then no one from whom I can get some advice for my further education since I came from one of the most deprived groups in CHT's especially in respect of educational facilities and economic standard.
There was no educated Khumi I had seen in my college life; and I then knew no educated Marma, Bawm, Tripura, Chakma around me whom I can ask what to do.
It was so…. stressful and frustrating! On the other hand, my parents consistently insisted me on getting married, find a job and look after them and siblings etc. as they are getting old.
In fact, I was too immature to undertake this set of complex life.
And, of course, that's not my ambition although my life was not predictable for the unforeseen future.
So, I have had a lot of verbal fight with my parents; and ignored their ideas continuously. Doing so, one day I went out of home looking for a college.
I then got admitted into a college in Satkania in Chittagong and passed HSC in 2001. In fact, my result was not satisfactory at all.
I was, however, trying to get admitted into DU through special consideration since there is no (still) a single Khumi student in any public University in Bangladesh for hundreds of years.
However, some well-wishers of mine, especially teachers from DU and RU wrote about me in newspapers urging the authority to give me a special consideration to get admitted into a public University even though I don't meet admission requirement.
Subsequently, I got to meet with the immediate former VC and the current VC of DU several times but it didn't work out at all!!
It is little shame for the whole nation because a nation/country cannot prosper by leaving behind a whole community as they are also a part of the country.
I was again s… depressed and frustrated! I was thinking to stop studying.
However, fortunately, another well-wisher, an American linguist, Dr. David (with whom I've been working as a consultant on Khumi to English dictionary for 10 years) encouraged me saying that "Lelung, this is not the end of the world" so don't be so unhappy.
I will support you, don't worry about money and go to study somewhere.
I was a bit inspired by his words and got admitted into Burhanuddin College, in Dhaka, in Honour's program in Anthropology.
I started a new page of my life in Dhaka. When I went to Dhaka first, I met a lot of Dhaka University students from the Chittagong Hill Tracts; I was definitely quite happy to see them.
However, some of them treated me like I'm an alien and a stupid guy. And even some of 2/3 years junior Indigenous students addressed me 'tumi' when they spoke to me let alone Bangalee.
I felt insulted and dishonoured!!! I don't know why they treated me like this…. I was wondering.
And then, I thought probably that's just because I'm a poor minority among the minority and have no background. I then consoled myself and be patient.
After studying/spending for 3 years in Dhaka, in 2005. I got the chance to visit Dartmouth College (one of the most famous Universities in the USA) twice as a visiting Khumi consultant.
I was there for 9 months. This journey to the USA definitely very different experience for me! It gave me a great deal of strength to confront the unforeseen future life.
During my stay in the United States, I have visited many places; New York, Texas, New Mexico and San Francisco.
Visiting those places I thought the world is really something that we should experience and enjoy the colorful diversity.
After returning back to Bangladesh, I applied for this AusAid-ADS program. In fact, I was not sure whether I will apply for this program or not because my result does not meet the requirements of this program.
Again those well-wishers inspired me to apply, but I was not sure if I will be selected.
Later on I heard that some of the UNDP-CHTDF and Aus-ADS selection members didn't want to consider my application due to the lack of requirements, but an influential high profile member finally convinced all the other members to give me a chance since I was the only a single piece of Khumi candidate.
I owe him for his golden stage of my life.
I am now of a student of Social Science at SCU in Australia. All the stress, frustration and horrible moment almost fly away; just a matter of time to do some positive things for the people I love most.
We have a negative duty not to harm others and a positive duty to feed the hungry.

Gorman, 1999
---
Author: Lelung Khumi
Source: Jum Magazine, 2008 Edition.
The articles published in Jumjournal may lead to informational errors or you may have disagreements with any of the articles. You can also write in jumjournal with your opinion or send us your writing with correct information. To send us your write up or If you have any inquiry please contact - jumjournal@gmail.com
More related articles
Leave a Reply